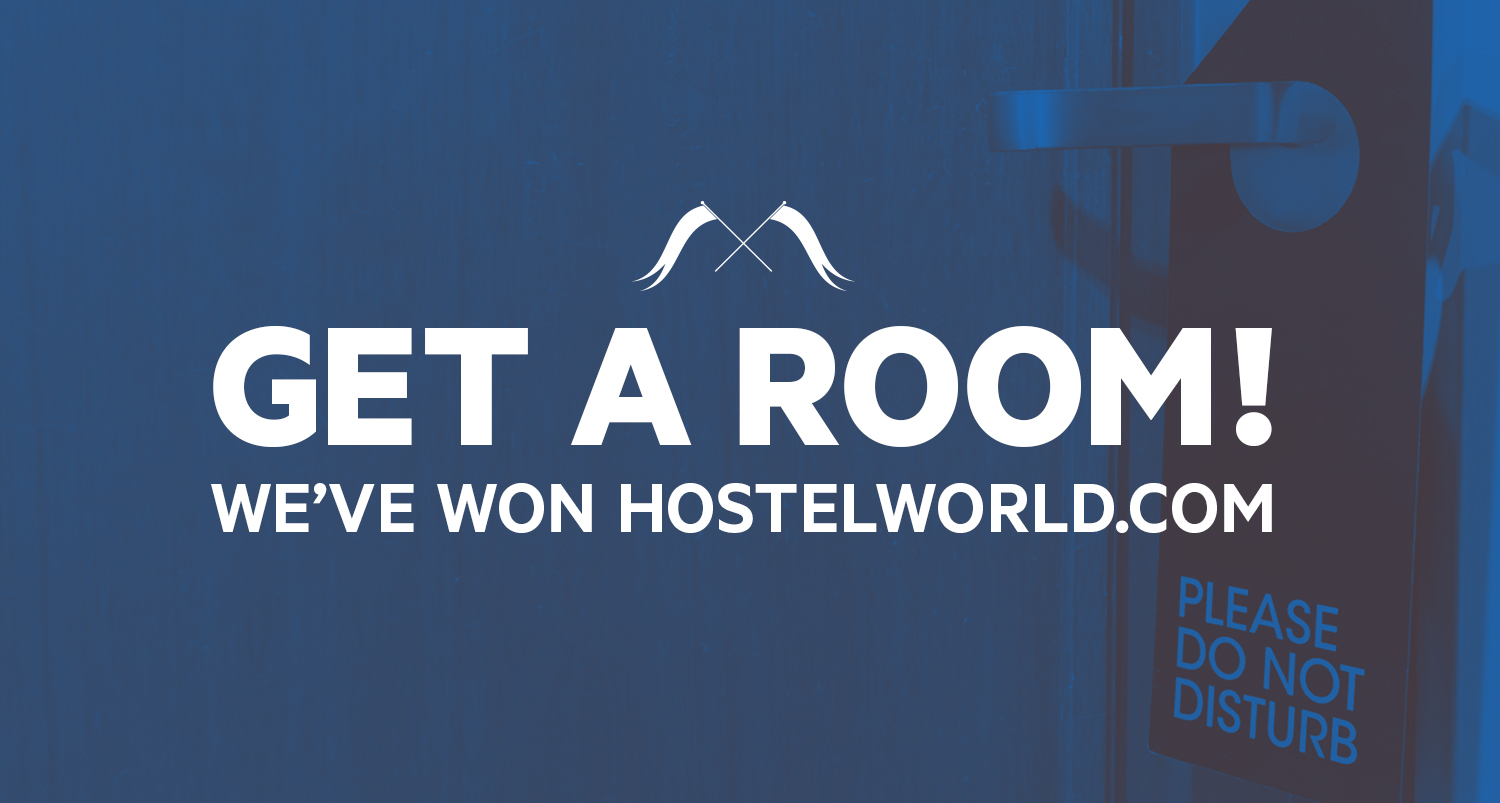 Boxing day sales
What did you get for Christmas? We got a brief to promote Amazon's biggest sale ever. Watch what we did here.
THE WHITE RUSSIAN
We've only gone and made a cult movie, with Hollywood legend
Jeff Bridges. Pour yourself a White Russian and watch it here.
Change The Game For Good
It's back! Bigger, better, rainbowier. Let's kick homophobia out of football. #rainbowlaces to show your support.
HELLO, EVERYONE
We've just launched Amazon's first ad campaign for the Fire TV.
Say hello to it here.
Shave the Rainforest
We created the most talked-about idea of the 2014 World Cup, for
Paddy Power. Without leaving England. C'mon!
Drop Everything!
Sorry, got no time to write the blurb for this one - Secretsales.com is offering 70% off designer brands, so got to go...
Right Behind Gay Footballers
With a big idea, a small budget can go a long way. This campaign, for Paddy Power, became a global success story on a shoestring. Literally.
Going Commando
Get your pants off. That's what we asked the men of Britain to do, to raise awareness of male cancer. Find out who joined in, here.
 
The Biggest Mass Debater
What? Double meaning? We don't know what you're on about. This was just a very successful campaign to publicise Paddy Power's political wagers.
Easter Cleggs
Proof that modern creative ideas come in all shapes and sizes – a chocolate egg, with a serious political message, for the Labour party.
 
The Un-credible Shrinking Man
Who says politics has to be boring? Our Party Election Broadcast for Labour was loved by many, hated by others but ignored by nobody.
Dirty Vegas - Let the Night
Over 700,000 people have watched our music video for Dirty Vegas, featuring an old man dancing alone, in his front room. Find out why, here.
Be Happy In Your Own Skin
In your face, skincare brands! We developed a campaign for REN that stuck its tongue out at all those po-faced category clichés.
NYPC - Sure As The Sun
Sickly sweet luvvy-duvvy shmaltz collides head on with brutal cold hard facts in our music video for NYPC (New Young Pony Club).
Switch for Good
Low interest, low trust categories are the trickiest of all. But they also present opportunities for the good guys to stand out, as we found for
100% renewable electricity provider, Good Energy.
MOYES STATUE
We're always looking for opportunities to create mischief for Paddy Power. This time, our idea involved David Moyes
NO MORE MICHAEL JACKSON
How has Bubbles the chimp coped, since his master passed away?
On the 5th anniversary of Michael Jackson's death, we released this
music video for Swedish band, TeddyBears.